I want some of these CLEAN perfumes, they sound absolutely amazing.
Just read some of these scent descriptions:
So pure, so fresh, it captures the feeling of a fluffy, warm towel just pulled from the dryer or slipping into your favorite T-shirt line-dried in the summer sun. CLEAN Warm Cotton wraps you in notes of Citrus, Lilac and Jasmine over a subtle but oh-so-sexy blend of Amber and Musk. A fresh, comforting, just-laundered scent.
This uplifting CLEAN scent opens with crisp, citrus top notes of Lemon, Mandarin and Orange. The heart of the fragrance is faintly floral, hinting at sweetness with notes of Lily of the Valley, Orange Blossom, and Jasmine. The dry-down is an understated Musk and Sheer Woods base. Not heavy, overwhelming or pretentious, Shower Fresh Perfume is simply sweet and subtly sexy; a revolutionary aroma that leaves one feeling "shower-fresh" from sun up to sun down.
The soft, fresh, beautiful scent, captured for centuries by the fine milled soaps of France, is now a very special perfume by CLEAN. Reminiscent of pure soap and water, freshly laundered linens and open blue skies, CLEAN Provence is infused with extracts of Provencal Lemon, Cotton Blossom, Rose Geranium, Sweet Lime and Soft Violet Musk. CLEAN Provence will pamper you with a delicate, just-lathered fragrance.
Warm from the dryer, fluffy towel fresh and CLEAN. As familiar as your favorite just washed t-shirt. Smell this good all the time with notes of Brazilian Orange, Rose Otto, Night Blooming White Jasmine, Cotton Blossom and Mexican Lime. An irresistible just laundered scent from CLEAN.
The Original CLEAN Perfume is a fragrance option for those who do not want to smell like a particular perfume but are looking for that just out of the shower fresh scent. CLEAN combines fragrance notes of Litsea Cubeba, Orange, Sweet Lime, Pink Grapefruit, Passion Lily, Rose Geranium and White Musk.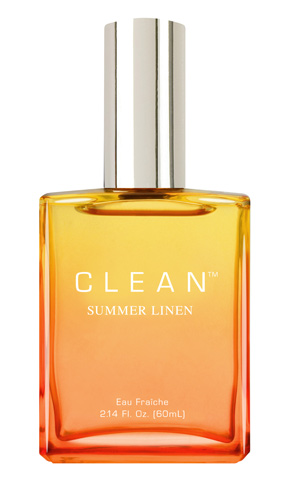 CLEAN's Limited Edition Summer Linen is inspired by the hot sunny days of summer when clean warm breezes mingle with sun-ripened citrus. A light, cool, fresh scent infused with Crisp Bergamot, Italian Limoncello and succulent Mirabelle Plum. Pure, uncontrived, sexy and always sunny side up.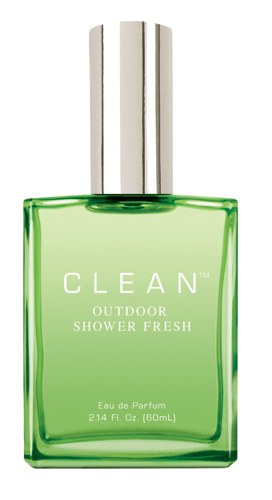 Inspired by the exhilarating experience of al fresco showering, secluded by nature. Heady exuberance and feel-good freedom, captured and bottled in a crisp, clean, leafy-green scent. Extracts of Water Lily, Violet Leaves and Sparkling Bergamot with a hint of Tropical Rain Accord and Sandalwood for a refreshingly simple, outdoor soapy shower fresh scent.
I love clean, simple fragrances and I NEED some of these!

Have you tried any of these? Which one would you recommend?